Vancouver, B.C. / February 14, 2018 / JMN Wire / iMetal Resources Inc. (IMR – tsxv) ("iMetal" or the "company") is pleased to announce results from its ongoing winter program at its Gowganda West property in Northern Ontario.
Assay Results
Significant new assays have been received from Zone-3A from a stockwork of chalcopyrite and pyrite mineralized quartz veins and quartz stringers. Three samples were collected; assay results are reported below:
Sample 5578B: 34.44 gm/t gold and 2.6% copper
Sample 5579: 1.91 gm/t gold and 0.47% copper
Sample 5580: 0.61 gm/t gold and 0.18% copper
5578B: 34.44 gm/t gold and 2.6% copper

5579: 1.91 gm/t gold and 0.47% copper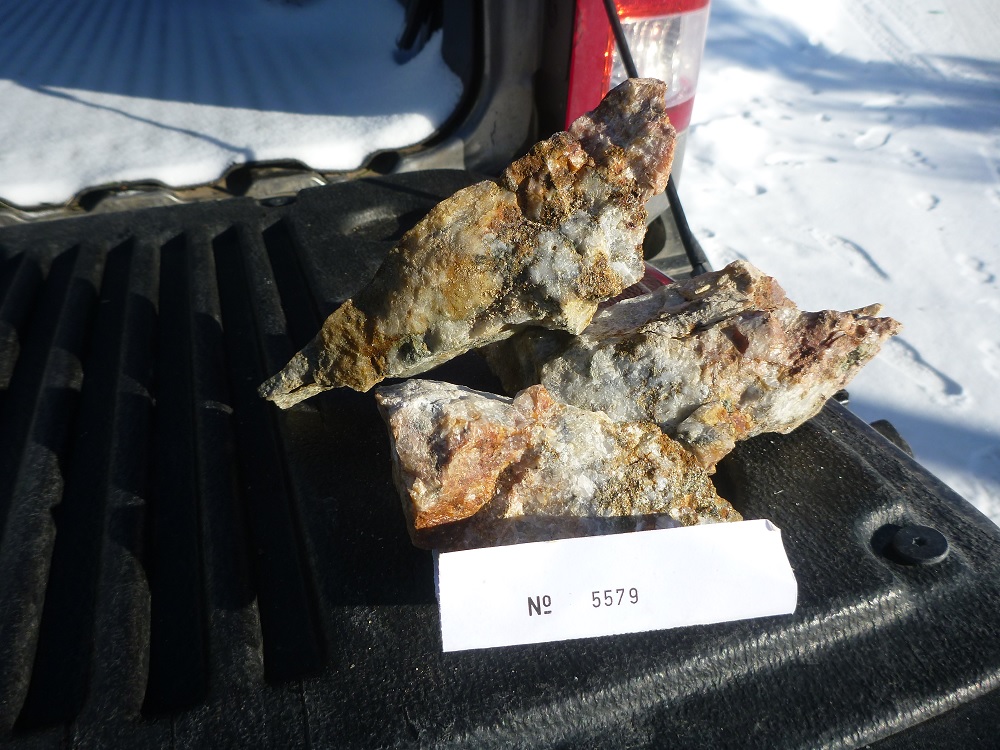 5580: 0.61 gm/t gold and 0.18% copper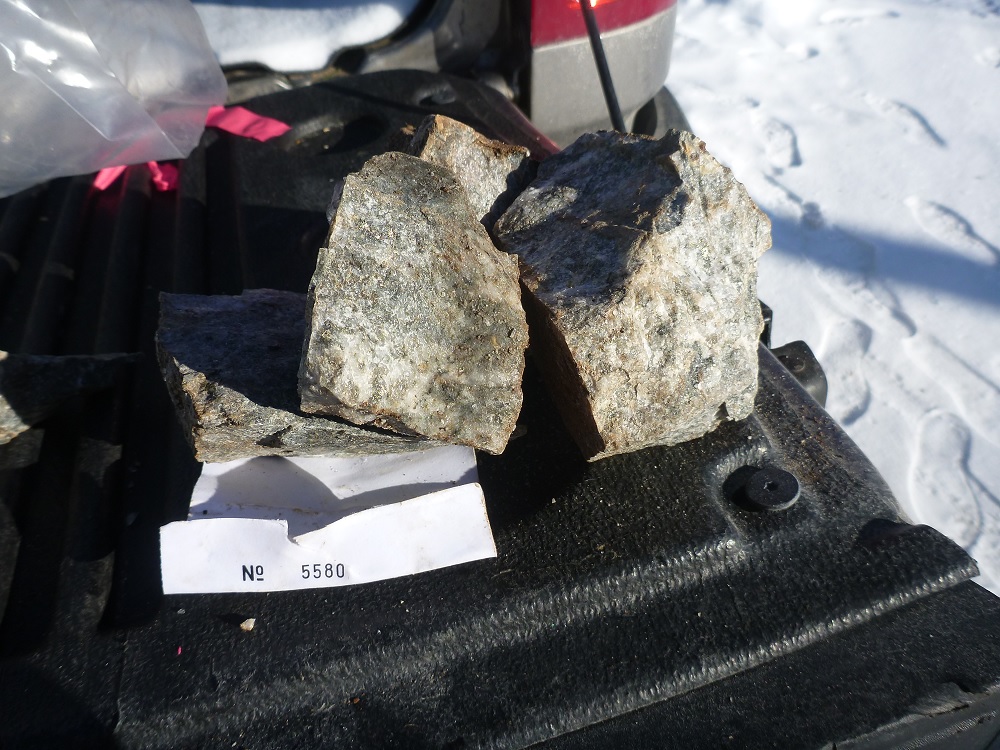 The Company believes this data further substantiates the presence of high-grade gold with copper at Zone-3.
Ongoing Exploration
Continued exploration on Zone-3 includes outcrop chip and channel sampling in the area between Zones-3A and 3B to identify additional gold and copper mineralization and to establish future IP and drill targets. The distance between Zones-3A and 3B is 300 meters. Assay results will be released as soon as they are obtained.
New Target / Zone-4 Cobalt
Two areas of altered and silicified outcrop marked by cobalt bloom have been discovered 4km east of Zone-3. The first area of interest is a century old 20-metre-long trench initially discovered earlier in 2017 (see press release, November 22nd, 2017). Approximately 700 metres north of this trench is an outcrop area characterized by multiple quartz veins and host rock with cobalt bloom. Channel and grab sampling in these areas is ongoing and results will be released as they are received from the assay laboratory.
The winter exploration program is greatly assisted by logging-roads and bridges currently under construction in the immediate area of iMetal's gold, copper, and cobalt targets. Tom O'Connor, iMetal's exploration manager states, "Our exploration continues to move forward with the discovery of additional high-grade gold and copper mineralized quartz veins. To date, prospecting and rock sampling has delineated additional targets on the property and opened up new possibilities for expanding our existing zones. We have progressed significantly in a short period of time and look forward to results from our ongoing winter exploration program that we believe will provide us with additional zones for drill testing."
A new "GWP Sample Results" map can be reviewed on the iMetal website at: Click Here
The technical content of this Press Release has been reviewed and approved by Mark Fedikow, Ph.D. P.Geo., a qualified person as defined under NI 43-101.
This Press Release was prepared by iMetal Resources Inc. Neither the TSX Venture Exchange nor its Regulation Services Provider (as that term is defined in the Policies of the TSX Venture Exchange) has reviewed nor accepts responsibility for the adequacy or accuracy of this release.